WC Drinks After Work (2015, ASR #152318) Sired by WC Sir William Robert (WC and WC sire Santana's Charm x Rebel Empress) x Intoxicating Conversation [BHF] (RWC CH Talk Of The Town x Bourbon N' Coke [BHF]). Home-bred Four Year Old Five Gaited Sweepstakes World's Champion.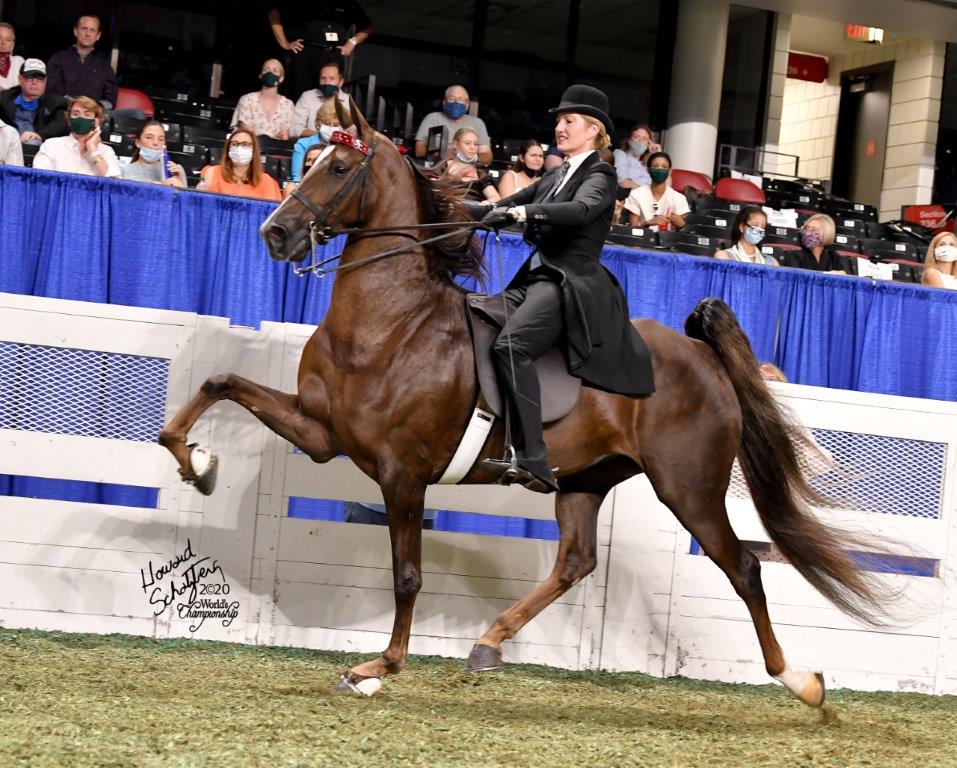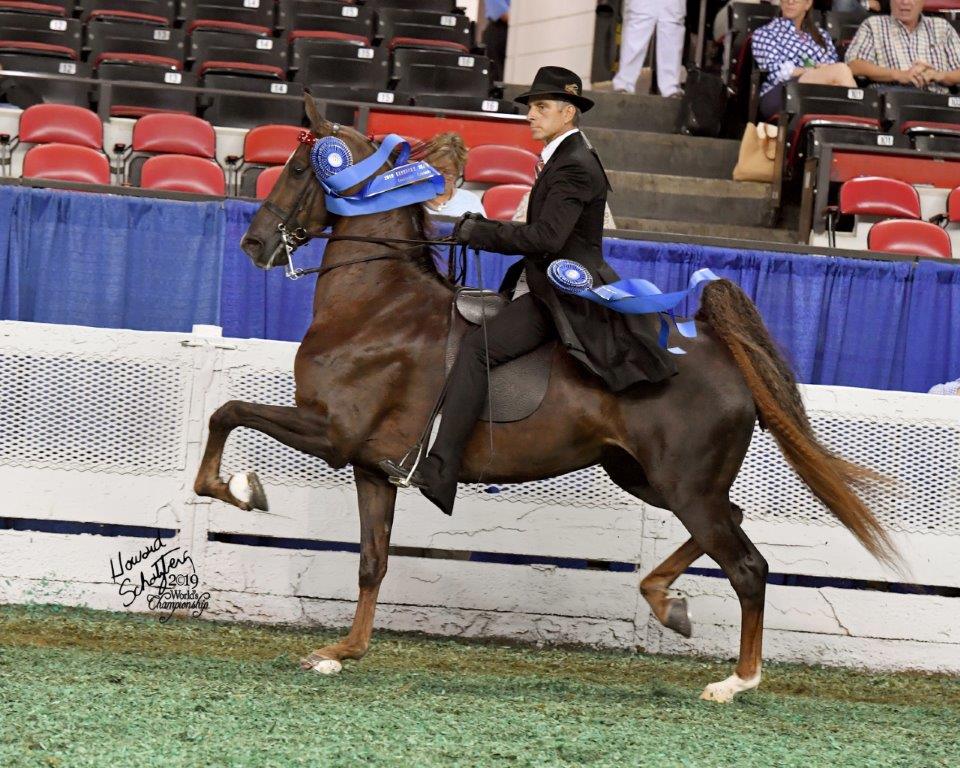 Sedgefield's Krugerrand (2015, ASR 152473) Sired by WC sire WC A Rare Temper, sire of WC One Rare Moment, WC SH Only Grace, WC One Ripple Effect, and others. She is a half sister to WC Sedgefield's Best Story Ever, WC Sedgefield's Mirror Image, RWC Sedgefield's Never A Doubt, RWC Sedgefield's Legacy, etc. Her dam, WGC CHOur Charming Lady (BHF) is a full sister to WC CHI'm Royalty Too and WCC sire RWC My Royale Charm, and a half sister to I'm A Bugatti Too (dam of WC Arrowhead's Moet) and WC sire Jon Bugatti. Her second dam, WCC My Bugatti Royale (BHF), is a half sister to WC Mini Griggs, and her third dam is WC Bi-Mi Replique.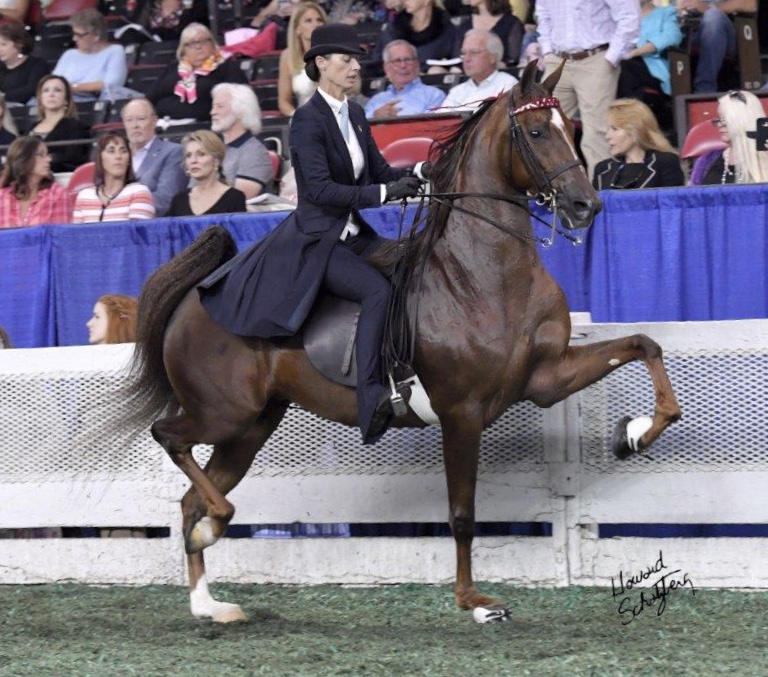 Last Night Out (2006, ASR #143477) Already the dam of multiple Five-Gaited Mare World's Champion Divergent, Last Night Out comes from a long line of show horses on both sides of her pedigree. She is by WGC sire CF First Night Out, broodmare sire of WGC Tango's Token Kiss, WCC A Night In Vegas, WC Central Perk, WC Odeon, etc. She is a half sister to WC CH Kentucky Proud and her dam, Enchanting Elizabeth, is a full sister to WC CH Jaunty Janette (dam of WC CH Undulata's Sweet Sister) and Positively Peggy (dam of WCC CH Break On Through), and a half sister to Lady Phi (dam of WC Man On The Move and WC Isn't She Something).

Callaway's Wanna Bet (2002, ASR #138132) Sired by the dynamic star WCC CH Callaway's Born To Win [WGC sire WC Callaway's Blue Norther x Lady Gambler [BHF]] and out of the incomparable broodmare Callaway's Carousel [BHF], Wanna Bet is a half-sister to such show-ring and breeding stars as WCC Callaway's Buttons and Bows, WC Callaway's County Fair, WCC CH Callaway's Merry-Go-Round, Callaway's Carnival Queen, WC Callaway's Bluesman, etc.