Bobbi Brown WRF (2000, ASR #135048) formerly a successful 5-gaited show mare, Bobbi Brown has a pedigree to impress. Sired by WC and WC sire CH Heir To Champagne, she is liver chestnut and dressed in white. Her dam, RWC All Talk, is by CH Talk Of The Town and out of the BHF Perfect, making her a half sister to Five-Gaited World's Grand Champion CH He's The Man, WC CH City Lady and WC A Woman's Touch.

Broodmares by CH Heir To Champagne have produced many World's Champions, including Mighty Thor, Size Me Up and Sir William Robert. Bobbi Brown has proven herself to be an excellent producer.
Starlette Supreme (2012, ASR #150185) Sired by WGC sire Undulata's Nutcracker and out of Liberty's Ooh La La, a winning 3-gaited show mare, and full sister to Glenview's Successful [BHF]. Her second dam is the WC and RWCC sensation Tra La La. Her third dam is the incomparable WGC CH La La Success [BHF].
Country Queen (2008, ASR #147875) Sired by World's Champion 5-Gaited Stallion, WC Callaway's Extra Extra (WGC CH Will Shriver x Dainty Model [BHF]) she is out of the CH The Talk Of The Town mare City Talk. Her second dam, Around The Town is sired by WGC CH Yorktown.
Last Night Out (2006, ASR #143477) Already the dam of multiple Five-Gaited Mare World's Champion Divergent, Last Night Out comes from a long line of show horses on both sides of her pedigree. She is by WGC sire CF First Night Out, broodmare sire of WGC Tango's Token Kiss, WCC A Night In Vegas, WC Central Perk, WC Odeon, etc. She is a half sister to WC CH Kentucky Proud and her dam, Enchanting Elizabeth, is a full sister to WC CH Jaunty Janette (dam of WC CH Undulata's Sweet Sister) and Positively Peggy (dam of WCC CH Break On Through), and a half sister to Lady Phi (dam of WC Man On The Move and WC Isn't She Something).
WC Drinks After Work - (2015, ASR #152318) Sired by WC Sir William Robert (WC and WC sire Santana's Charm x Rebel Empress) x Intoxicating Conversation [BHF] (RWC CH Talk Of The Town x Bourbon N' Coke [BHF]).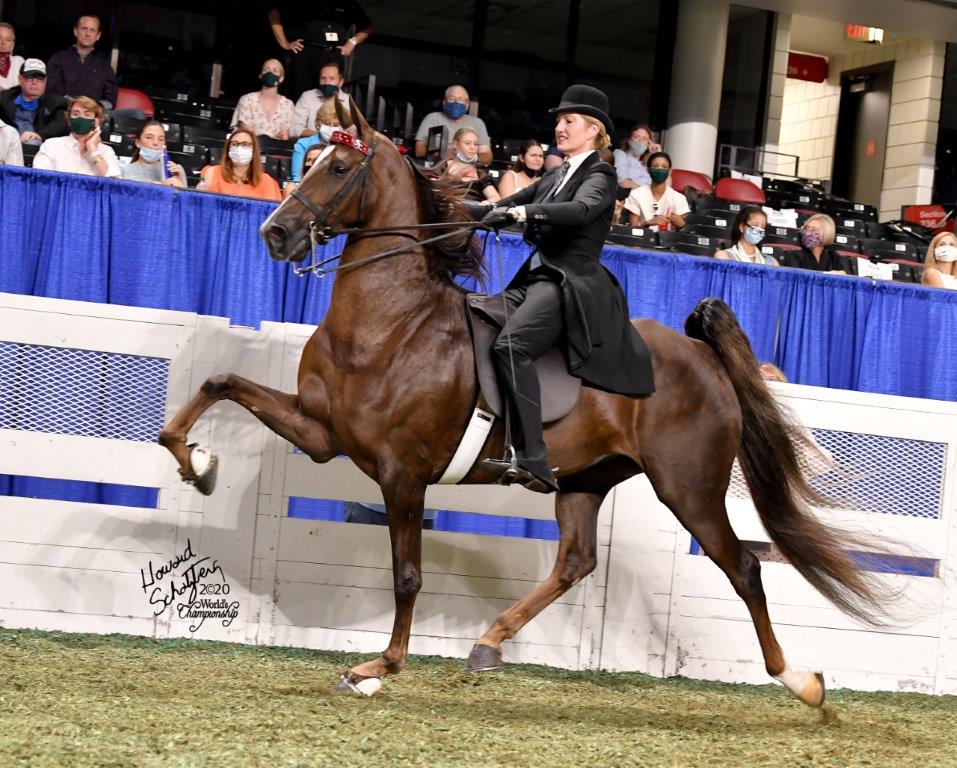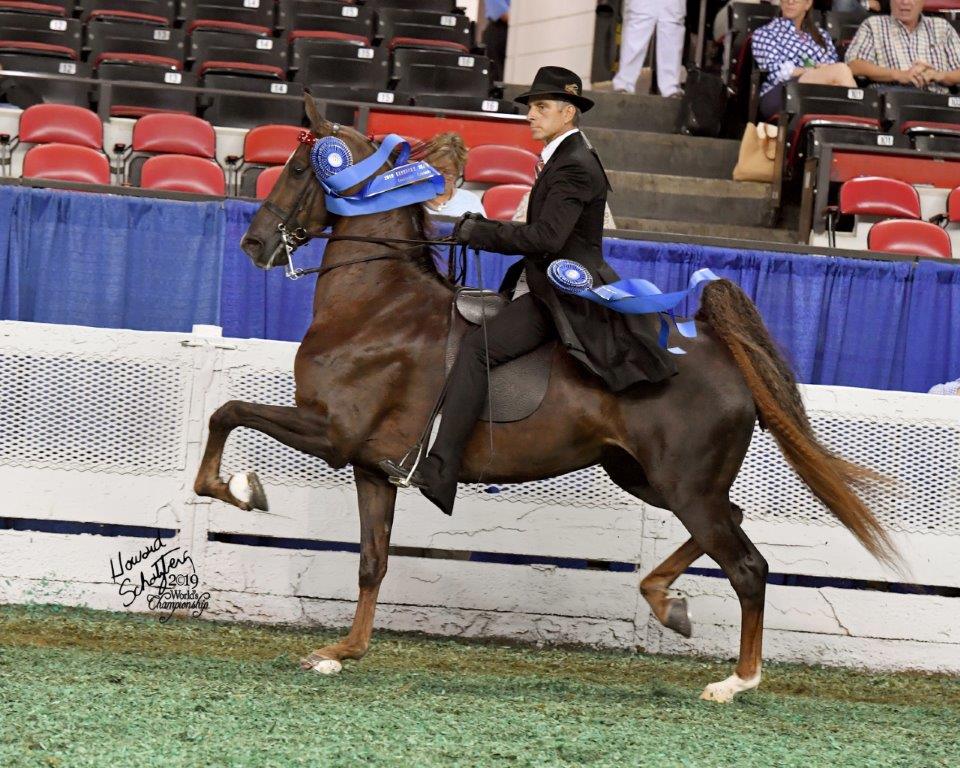 Sedgefield's Krugerrand (2015, ASR 152473) Sired by WC sire WC A Rare Temper, sire of WC One Rare Moment, WC SH Only Grace, WC One Ripple Effect, and others. She is a half sister to WC Sedgefield's Best Story Ever, WC Sedgefield's Mirror Image, RWC Sedgefield's Never A Doubt, RWC Sedgefield's Legacy, etc. Her dam, WGC CHOur Charming Lady (BHF) is a full sister to WC CHI'm Royalty Too and WCC sire RWC My Royale Charm, and a half sister to I'm A Bugatti Too (dam of WC Arrowhead's Moet) and WC sire Jon Bugatti. Her second dam, WCC My Bugatti Royale (BHF), is a half sister to WC Mini Griggs, and her third dam is WC Bi-Mi Replique.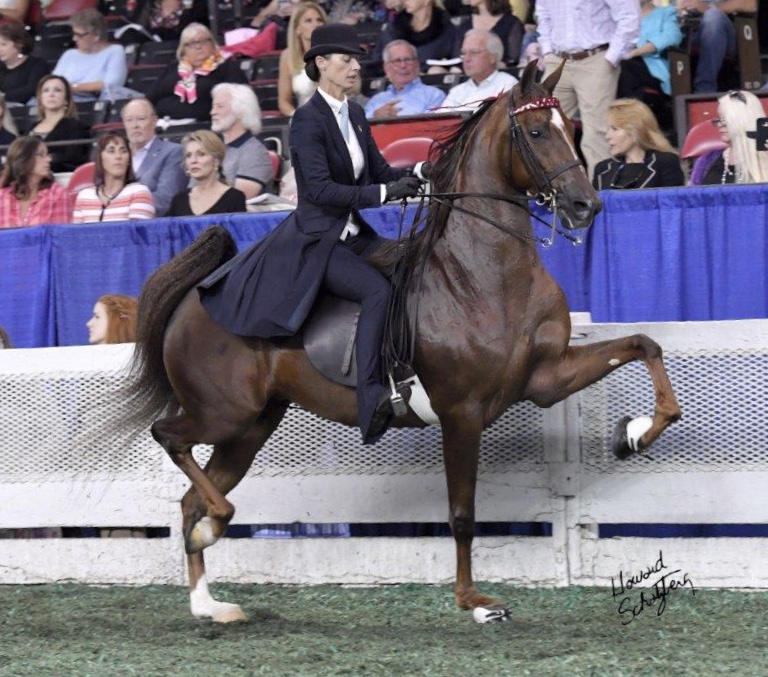 Zip Me Up! (2015, ASR #152316) Sired by RWC Deep Blue (WC and WC sire Callaway's Blue Norther x Yorkshire Pudding [BHF]) and out of Bobbi Brown WRF (WC CH Heir To Champagne x RWC All Talk).